Ex-Pupil Lauren Wade makes us all proud as Northern Ireland Ladies reach the European Championships!
Read more
Rules provided by Translink and the Education Authority to ensure Safe School Transport. (Applies to all pupils)
Read more
11 Mar 2021 / updated 16 Mar 2021
Important Covid-19 Update: March School Return & Easter Holiday Dates
Read more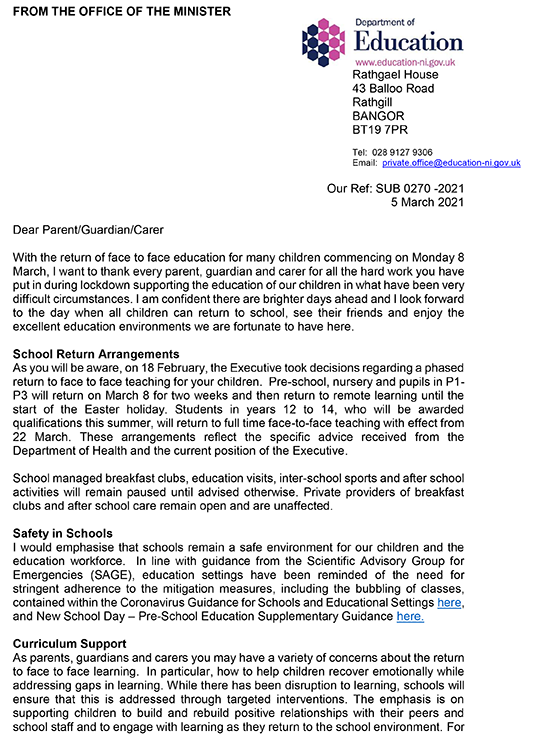 A letter from the Education Minister containing updated information regarding school return arrangements.
Read more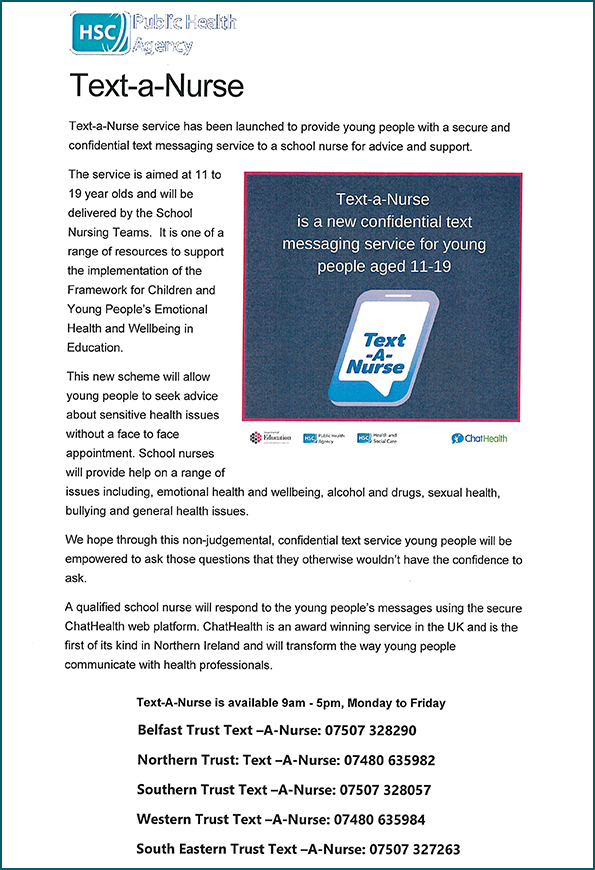 The "TEXT-A-NURSE" service will provide anyone aged 11-19 with a secure and confidential text message service to a school nurse, who will provide advice and support.
Read more
This talk 1 hour talk will look at our own responses to COVID and how we can best help our children and families.
Read more